"TEAM BJ SUPERBOWL!"


Shot With Real Fans & Real Followers
The Best Known Reality DVD Series in Porn
This is NOT fake...

ARE YOU FOLLOWING ON US TWITTER?
THE PATRIOTS WON THE SUPERBOWL....
EVERY FOLLOWER OF @LaurenFillsUp&@ClubCarmenXXX...GETS A BJ!

Here's How You Collect!

1. We are having #TeamBJ on March 14 amazing Las Vegas!
(or more locations depending on fan demand)
2. EVERY follower who wants a BJ... gets one
3. Must be willing to travel to collect
no.. we can't go to every city in the world (sorry!)
4. You must have a "fresh" test (taken March 7 or later) to participate
5. You must be willing to be on camera/filmed - masks are acceptable
6. You must sign a model release
YES - we are filming and making an amazing DVD out of this (see below)
7, Members of LaurenPhillips.com and CarmenValentina.com are FIRST IN LINE!

If the rules are ok with you and you want a bj... email... OfficialTeamBj@gmail.com!

YOU WILL GET A RESPONSE IN 3 DAYS WITH MORE DETAILS
**No Exceptions - You Must Email Us NO Later Than March 6 To Participate**

This is NOT the first #TeamBJ ever. It's fun, chill and if you show up.. you'll get your dick sucked!

... the promise...


DONT CARE ABOUT TEAMBJ AND JUST WANT MORE SEXY GIRLS??! CLICK HERE OR HERE

PREVIOUS TEAMBJS!
"#TeamBJ Election"
Angelina Castro & Maggie Green!
Sooooooooooooo Close But No Cigar :(
Over 300,000 views in one week and worldwide press
The #TeamBJ Election Pledge to the voters...



Previous SUCCESSFUL TeamBJ Editions!
SARA JAY & SIRI!!
"TEAM BJ 2 - BACK FOR MORE BALLS!"
Exclusively Now Available For Download or Delivery!!!


TO DOWNLOAD YOUR EXCLUSIVE COPY OF #TEAMBJ2!
(billed discretely)

JOIN SARA JAY'S SITE SARAJAY.COM HERE
or
JOIN SIRI'S SITE SIRIpornstar.com HERE

**Bonus - Members who join SIRIpornstar.com or SaraJay.com get '#TeamBJ 1' free (available for free immediate download)**


WANT A PHYSICAL DVD INSTEAD OF DOWNLOADING?
ORDER IT HERE
(Delivered And Billed Discretely!)
***Make Sure to Select International Shipping If You Live Outside the USA***

SIGNED CAN ALSO BE ORDERED HERE or at Siri's store here or Sara Jay's store here

ALSO WANT TEAMBJ 1 STARRING SARA JAY & ANGELINA CASTRO?!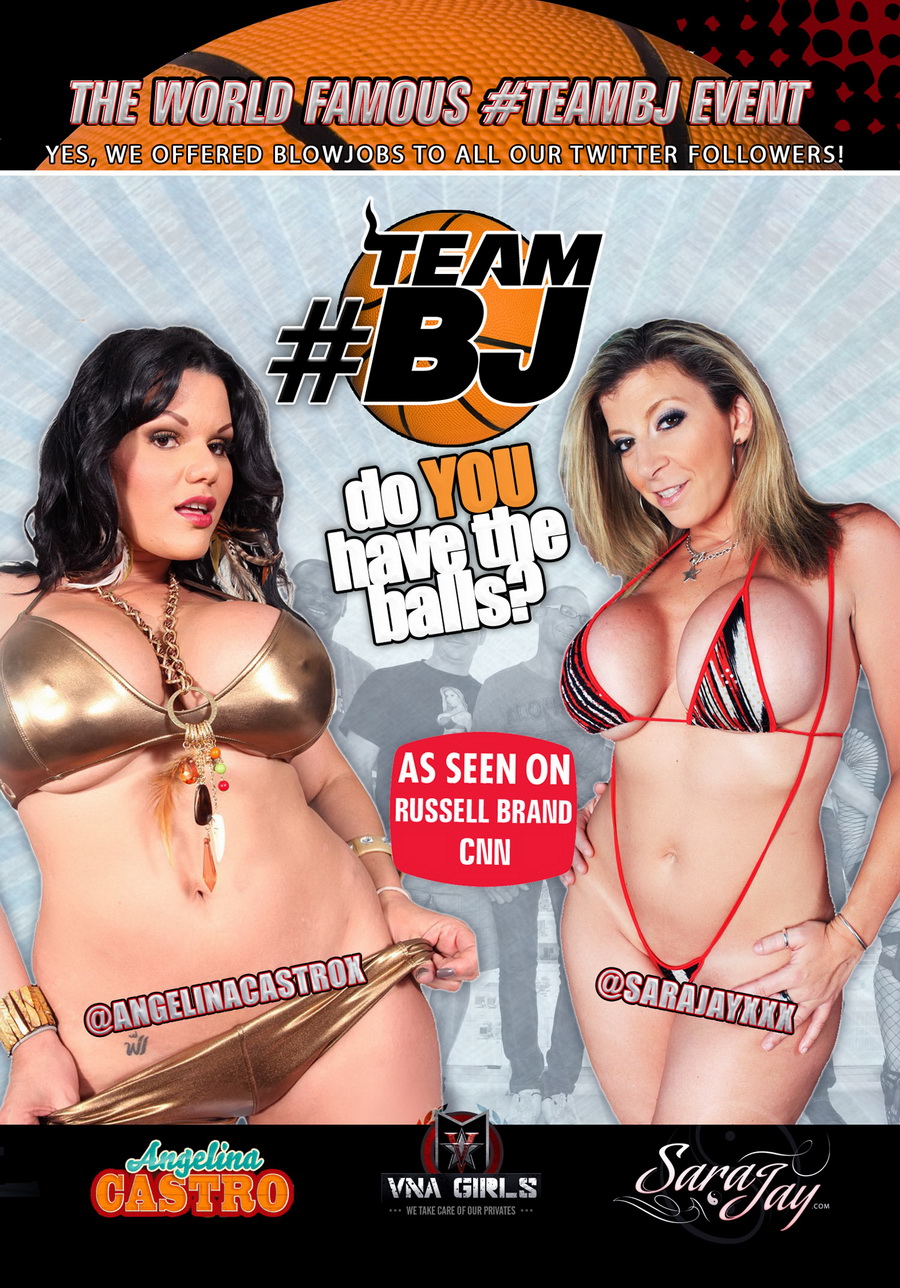 PHYSICAL COPIES OF TEAMBJ 1 (2012)
STARRING SARA JAY & ANGELINA CASTRO CAN BE ORDERED HERE